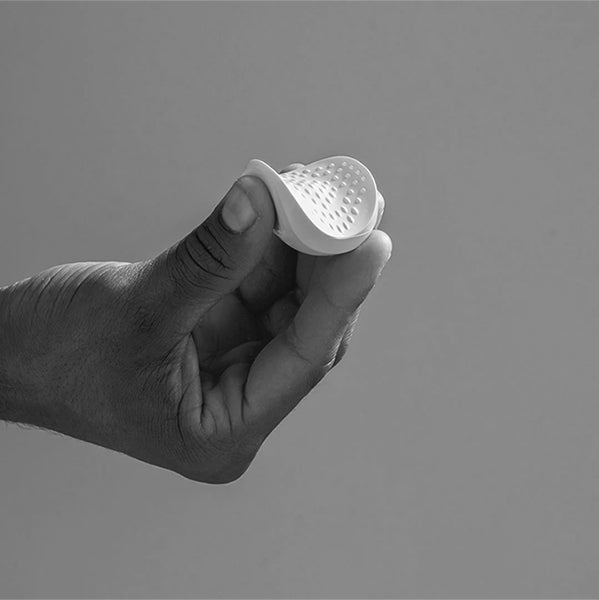 About Prolong™
The Prolong Device was created by Dr Andy Zamar - Medical Director, Consultant Psychiatrist, and Founder of The London Psychiatry Centre.
The Prolong Climax Control Training Program is a permanent solution for men who want better control over climax during sex. Whether you just want to up your game between the sheets, or you're suffering from premature ejaculation, we're here to help you enjoy better sex.
Dr Zamar explains
Premature ejaculation is a chronic and disabling problem in relationships. It affects men of all age groups. Sufferers are too embarrassed to raise the issue and Doctors typically don't ask about the issue.
If sufferers raise the issue, according to a large 3 country, 12000 people study, only 9% improve after treatment: https://pubmed.ncbi.nlm.nih.gov/16934919/
Treatments have side effects, are complicated, expensive or need to be given for many years. New treatments emerged which require apps, forms, records and/or a partner.
Prolong is a non-prescription, very effective treatment, easy to use and no one needs to know that you bought it. There are no barriers to accessing and using it. You use it on your own and you have intercourse normally in between training sessions. It was found to be very effective in a number of studies, the most important of which was conducted at the prestigious Karolinska Medical School in conjunction with Åbo University in Finland.
Its inventor Dr Andy Zamar sought to overcome all of the existing barriers and challenges sufferers of PE encounter such as:
Seeking help
Discussing the issue of climax control
Having therapy, medication or local anesthetics with side effects
Complex treatment programmes with apps
Disappointing results.
You simply use Prolong™ with the start stop technique and start seeing an increase in climax control from week one.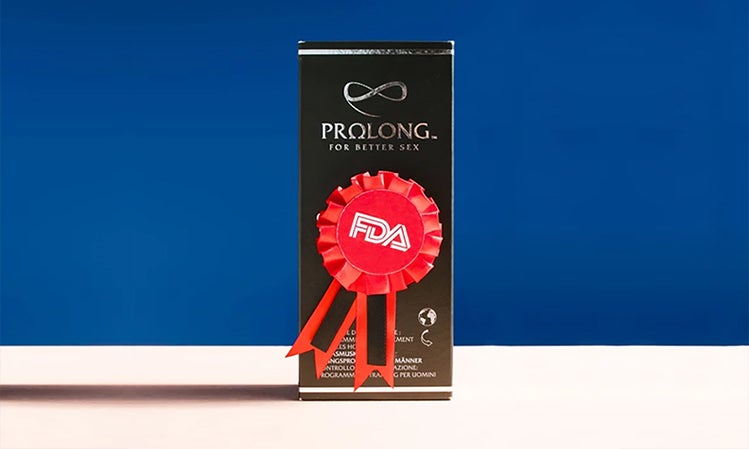 After some heavy duty research, we developed a licensed, FDA-cleared medical device to enhance the 'Start-Stop' technique without the need for expensive psychotherapy (or even a partner). Several clinical trials and orgasms later, our vibrating device was ready.
Pair those good vibes with our patented Prolong Control Training Program to tap into an effective (and long-lasting) solution that extends your time to climax, and improves your sexual confidence.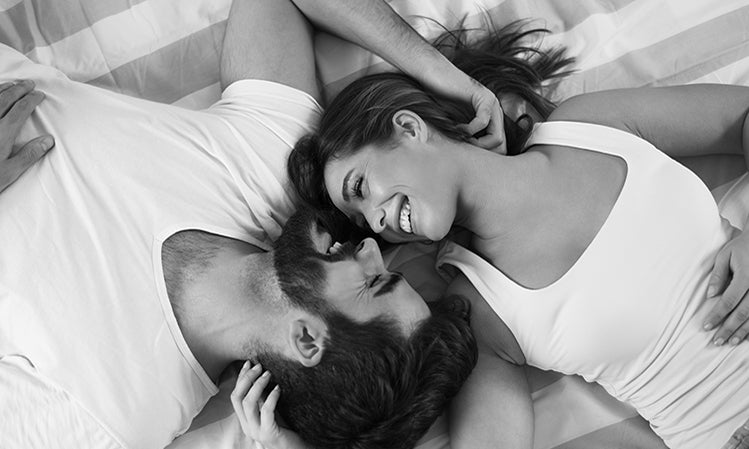 Backed By Science, Proven to Give Results
On completion of a research study, comparison of pre-treatment and end-of-treatment scores for completed BAI, BDI-II and GRISS questionnaires showed an overall improvement in both treatment groups for distress such as anxiety, depression, and parameters of sexual satisfaction such as sexual function and sexual relationship, respectively, at the end of the study. Six-week use of the Prolong with lubricant was associated with an improvement in impotence, premature ejaculation, avoidance, dissatisfaction, and infrequency in both treatment groups.
A 10-point Likert satisfaction survey showed high levels of satisfaction with the use of the Prolong and lubricants.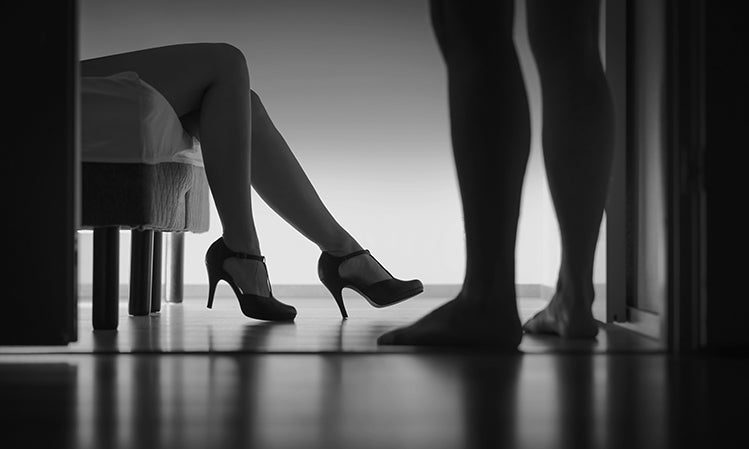 Prolong™ - The Gold Standard of Climax Control
Proven, lasting results

Zero side effects

Simple to use

See results in as little as one week

A true 'no fuss' solution

No more stress or anxiety

No more pills or creams

Designed to be an over-the-counter device

Helping men get back control since 2013

Money back guarantee

FDA Cleared

Use alone or with a partner
Journal of Sex & Marital Therapy (2013): Evaluation of a behavioral treatment intervention for premature ejaculation using a hand-held stimulating device, Journal of Sex & Marital Therapy.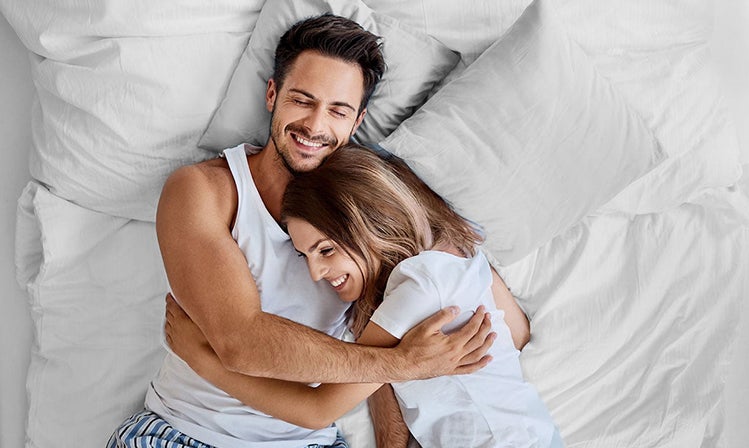 The theory is that by using a vibrating device along with the Start-Stop technique, your results will be amplified.
Here's a summary of that study:
Premature ejaculation affects up to 30% of men, and hence their lives.

Treatments can be done with or without medications.

Medications didn't always work, often have uncomfortable side-effects and many men choose not to continue with them.

Behavioral training using a vibrator was first introduced in 1956 and there had been very little reliable research on its effectiveness, especially in the long run after the training.

This study's training used a vibrator for stimulation but stopped just before ejaculation, repeated 2 more times before ejaculation, done 3 times per week for 6 weeks in total.

The time it takes for ejaculation scored based on 2 different methods was longer following the training, and this improvement was still there when checked 6 months later, all without any side-effects.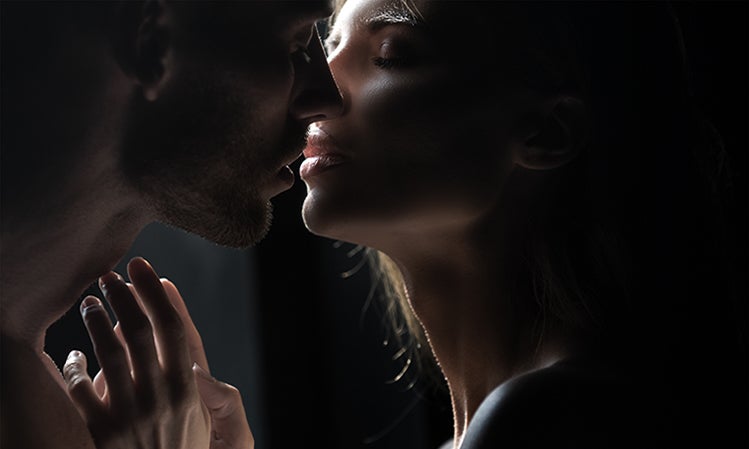 And, if like 77% of men who wants more control over its climax, we're here to give it rigorously researched, evidence-based help. Which is why Dr Andy Zamar, Medical Director, Consultant Psychiatrist, and founder of the London Psychiatry Centre invented the Prolong Climax Control Training Program - a long term solution for men who want better self-control in bed.
Why? Because whether it's with your right hand or the right lover, we believe great sex is the start of great things.
We have helped thousands of premature ejaculation sufferers last longer in bed and now is the chance for you to not only last longer but to enjoy a happier life.
Order now