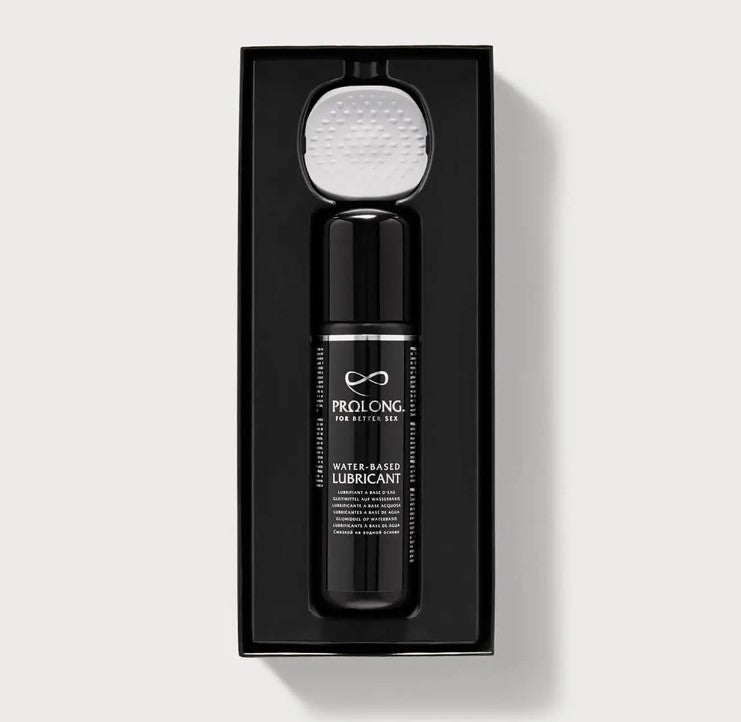 What is Prolong™?
Prolong™ is a device to be used as part of a climax control program for males who suffer from premature ejaculation or men who would like to last a little longer in bed.
Prolong™ Device whilst used in conjunction with the start-stop technique is designed to increase the time between arousal and ejaculation using the stimulating vibratory effects of the device.

Choose Prolong™ if you need:
A permanent solution for premature ejaculation.
A natural alternative without any side effects.
An FDA-cleared medical device and program.
A way to last up to 7 times longer without pills, numbing sprays and expensive therapies.
Order now
★★★★★
I had really noticeable gains within a couple of weeks
★★★★★
After finishing the program, I'm very happy with Prolong
★★★★★
I love the device and it has actually worked beyond my expectations
★★★★★
I had been using other methods before prolong and i'm glad I chose this
How it works, transcript available
Science Doesn't Lie
Urologist Dr. Aaron Spitz joins The Doctors to discuss the Prolong™ device which is said to help men suffering from premature ejaculation.
"Train your brain to put the brakes on better and longer".
Using Prolong with the start-stop technique has been proven time and time again to be the most effective method in treating PE.
ORDER NOW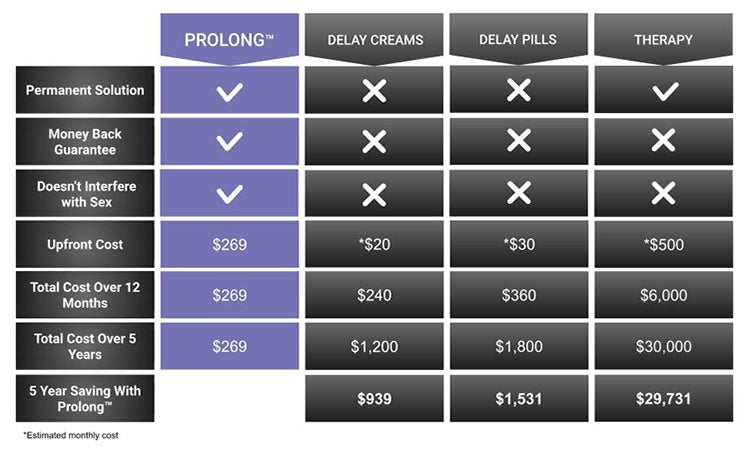 The value of Prolong™
Prolong isn't just the most effective, it's also the cheapest and most discreet solution.
Our table shows the true value when compared to other methods.
Learn more